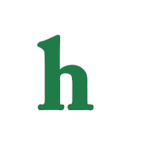 Kendall Jenner selfies to much?
Kendall Jenner selfies are getting more, and more revealing everyday on Instagram for the 18-year-old "Keeping Up with the Kardashians" little sister.
Today's Kendall Jenner selfie includes the side boob angle. You knew it was coming for this wild teen who posts selfies at rapid pace. She has to be running low on poses, so something had to be done.
Enter the side boob selfie.
Who will be the most daring of the Kardashian/Jenner sisters?
For many celebrity news followers this comes as no big surprise, Kendall Jenner has been getting more daring every day, and looks to be keeping good pace with her older sister, Kim, Kourtney and Khloe Kardashian.
Kendall Jenner posed her latest selfie on Instagram Thursday night giving her followers and the world a good peek at her side boob and thin frame with the photo caption,
"A little side boob never hurt nobody," Jenner captioned the overly revealing picture.
The under aged 18-year-old girl snapped this pic at Cannes revealing that she was excited to be invited to the film festival this week.
Gee, wonder what she will do if she ever accomplishes anything really major…Maybe follow in big sister Kim Kardashian's footsteps and indulge into the adult entertainment world via a little homemade sex tape?
What do you think about the Kendall Jenner side boob selfie, harmless, or a gateway photo to the hard stuff?