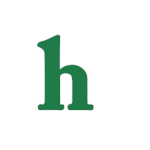 Kendall and Harry back on?
Kendall Jenner and former flame One Direction Harry Styles could be on the verge of becoming a couple again.
The former celebrity couple were spotted together in a cozy situation, one that has many fans of Kendall Jenner and Harry Styles hoping the two will reunite for good.
Harry Styles and Kendall Jenner were spotted together at the second weekend of Coachella last Saturday with that loving look in their eyes despite the fact that it has been many months since the two ended their relationship.
Young celebrities reportedly reunite
Eye witnesses reveal that Kendall and Harry were strolling through Coachella hand in hand watching the weekend performances and quite clearly enjoying each other's company.
At one point the concert spy stated that Jenner and Styles were involved in a serious make out session.
Harry Styles and Kendall Jenner began dating late last December, although they never confirmed that they were an official couple, it was reported that Kendall ended the relationship after finding out that Harry was not being exclusive to her.
Oddly enough Kendall Jenner was having a great time and was also hanging with another of Harry Styles' acquaintances Selena Gomez, who was the best friend of one of Styles' former girlfriends Taylor Swift.
But something obviously went down at Coachella because Selena Gomez reportedly unfollowed not only the Jenner girls, but Taylor Swift and on-again-off-again boyfriend bad boy Justin Bieber.
It has not yet been figured out, but the drama will come out sooner or later because we all know what happens at Coachella with the celebrities never stays at Coachella.
What do you think is going on, more young celebrity drama is expected so stay tuned for further updates.