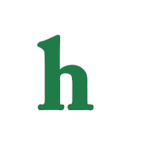 Kendall Jenner reportedly has a new man in her life. Several media outlets have been reporting that Kendall Jenner is dating rapper Chris Brown, but the two are trying to keep the relationship low key to avoid the brutal public fallout that this relationship could bring.
Kendall Jenner hooking up with Chris Brown
Kendall Jenner is staying super busy throwing herself into her modeling career these days, but has not been too busy to sneak out for a night of here and there with rapper Chris Brown.
OK! magazine claims that Kendall has been harboring a huge crush on Chris Brown for sometime and that Brown's violent and public history as a woman beater and bad boy has not deterred her feelings.
Kardashian/Jenner family on high alert over Kendall's choice in men?
Brown, 25, at first allegedly believed Jenner, 19, to be too young for him at first, but if the rumors are true he has recently had a change of heart after spending some time with the "Keeping Up With the Kardashians" reality star recently at a number of Hollywood parties and celebrity hot spots.
Sources close to Jenner have revealed Kendall's crush on Brown and that Kendall has moved swiftly to get on Chris' radar considering that he is just recently single, and most likely will no stay that way for long.
Now for the big question, how does Kendall's family feel about a possible romance going down for young Kendall and rap's bad boy Chris Brown?
Sources say Bruce is not the least bit thrilled about this news, but can you blame him? We all remember the Rhianna/Chris Brown bloody beat down. We can definitely understand Bruce's point.
Lets just hope that Kendall's parents and sisters may be able to talk a little sense into her, but she is of age, and she is Cartesian/Jenner, so the odds may not be in her favor.
Sometimes "live and learn" is a dangerous game to play. Possibly Rhianna should be the one to reach out to Kendall on this one? What do you think about the possibility of Kendall Jenner nd Chris Brown as a couple?