Happy news for Destiny's Child member
Kelly Rowland confirmed her pregnancy news on Tuesday on the singer's Instagram account.
The former Destiny's Child member, Kelly Rowland shared her news on Instagram posting a picture of a tiny little pair of Jordan sneakers next to an adult pair with the caption,
"I'll be stuntin like my daddy."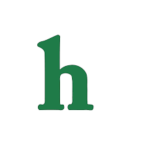 In a recent interview Kelly Rowland describe her wedding day as "perfect."
"Perfect. That's [all I'll say.] Perfect. Perfect day."
The 33-year-old began dating Tim Witherspoon, her manager, in 2011, and they announced their engagement in December of last year.
What kind of mom will Kelly Rowland make?
So far, there has not been an official statement released by Rowland's reps revealing any further baby news, but stay tuned for future announcements.
In May 2014, Kelly Rowland also announced that her song "The Game" and its music video would appear on Pepsi's visual album for the 2014 FIFA World Cup titled, Beats of the Beautiful Game.
Congratulations Kelly Roland and Tim Witherspoon on your happy baby news it looks as if 2014-2015 is going to be an amazing time in your life!