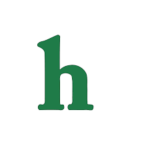 The Kelly Bon Jovi Bills deal is not happening according to Jim Kelly after a meeting with rocker Jon Bon Jovi left him backing out after the two could not come to a business agreement.
Bon Jovi hits another snag in Bills purchase deal
Kelly claims that the biggest reason the Kelly Bon Jovi Bills deal is not happening is mainly because of the concerns Kelly has of the possibility of the Buffalo Bills being moved from the city.
Jon Bon Jovi takes a lot of heat for interest in being Buffalo Bills owner
The Buffalo News reported receiving a statement via email from an unnamed source who claims,
"I can confirm that Jim Kelly met with Jon Bon Jovi, but Kelly and Jeffrey Gundlach will not be pursuing a relationship with the Toronto group.
"Kelly and Gundlach do not feel confident that their aspirations for keeping the Bills in Buffalo long-term are aligned with the interests of the Toronto group."
Jon Bon Jovi has been receiving a lot of negative press over the pending business move to but the NFL team from die hard fans who fear that the "Wanted Dead or Alive" hitmaker will buy the team and relocate them to another city.
Bon Jovi penned an open letter in July to Buffalo fans assuring them that he wouldn't be interested in moving the team and contacting Kelly was seen as a Hail Mary move, according to Graham.
A source told Graham that there is "major tension" in the group.
It appears as if it is going to be a long and hard fought battle for Jon Bon Jovi when it comes to buying the Bills.Football and if Bills fan have their way, this is a move that will not happen.
So Bills fans what do you want to see happen with this?