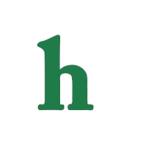 Keira Knightly lives a frugal life
Keira Knightly recently revealed that she is pretty frugal and allows herself only $50,000 a year spending budget.
The Pirates of the Caribbean film series star, Keira Knightly described her yearly spending budget saying,
"Yes, it's something around that. I mean, if I want or need something that goes over that, I get it, but, yes, around that," she said.
"I think living an [expensive] lifestyle means you can't hang out with people who don't live that lifestyle. It alienates you.
"Some of my best, most hilarious times have been in the least luxurious places."
Celebrity Keira Knightly okay with $50k a year living allowance
It is a bit refreshing to hear that a celebrity who has millions of dollars, and actually enjoys living a less extravagant lifestyle.
This news is totally opposite of some celebrities that include The Kardashians, who, have no qualms flaunting their wealth with vulgar, and extreme spending daily.
Thumbs up to Keira Knightly on her well grounded financial control.
What do you think about a millionaire like Keira Knightly choosing to live on $50,000 a year instead of squandering millions away?