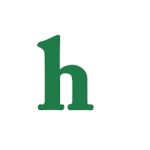 Katy Perry tries a new hair color
Katy Perry has debuted her new hair color, and it is not like anything the singer has ever attempted before.
Katy Perry's new slime green color is a far cry from the singer's normal bouts with color that have included red, blue, people, blonde and her natural black.
Perry tweeted the photo of her new slime green look with the caption: "SLIME GREEN FOR SPRING."
Katy Perry's fans should have seen this drastic color change coming for the "Part of Me" hitmaker who stated just last week during an interview with E! that she was due for a change.
"I've wanted to go slime green for a long time. It's spring time and I think it's time to freshen up my look," she said. "I'm really excited about slime green, but I hope my hair doesn't fall out."
What color will Perry go to next?
Katy Perry really enjoys changing up her hairstyle looks on a whim, so if you are not fan of her slime green style, don't worry by the time you get used to it she will have already moved on to the next big change.
One fan posted about Perry's hair saying, "I really like the fact that Katy is s daring and not afraid to experiment and take a chance. Not everyone has enough confidence to change something so drastically and just roll with it."
What are your thoughts about Katy Perry's new slime green hair color, should she keep it a while or ditch it and move on?