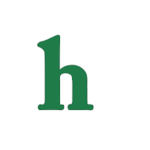 Katy Perry is the latest celebrity to bleach their eyebrows in a new and bizarre fashion trend.
What is up with Katy's eyebrows?
Celebrity eyebrow bleaching has become a popular fashion trend among today's Hollywood stars. Katy Perry is the latest to follow along in this bizarre bandwagon trend.
Miley Cyrus shocked Instagram followers a few months back when she uploaded a strange and peculiar photo of herself after bleaching her eyebrows.
Now Katy Perry has decided to give the new look a go and the 29-year-old singer posted a photo of her new look on her Instagram account earlier today.
The odd bleaching trend has become quite the rage among young celebrities in 2014, besides Miley Cyrus and Katy Perry, Lady Gaga, and Kendall Jenner have also shocked with the look.
Celebrity eyebrow trends need a serious rethink
Katy Perry's Thursday, June 19 Instagram pic came across as shocking to many of Katy's fans. The photo depicts Katy with her dark brown hair slicked back into bright green braided baubles on the top of her head head.
White to barley visible bleached eyebrows, and long painted fingernails with silver and purple stripes.
Perry is also wearing giant pearl earrings, and dark smoldering eye makeup calling massive attention to her barley visible brows.
Katy Perry's new and strange look on Instagram could be a publicity stunt which just happens to coincide with the launch of her new Metamorphosis Music recording label.
What ever the reason, these young women should be applauded for their bravery in showing off such a strange and odd look, but they should also be informed that popular polls reveal that it is not a good look for any of them, in fact most fans believe it to be more on the creepy side than making a fashion statement.
What do you think about Katy Perry, or Miley, Kendall, or Lady Gaga and the bleached eyebrow look?