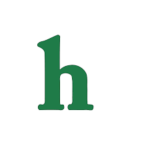 Katie Holmes will be playing Jackie Kennedy yet again. It was announced that the former "Dawson's Creek" star would reprise the role as the famous former first lady for another miniseries titled "The Kennedys: After Camelot."
Katie Holmes to reprise role as Jackie Kennedy
Katie Holmes first starred as Jackie Kennedy alongside Greg Kinnear in Reelz Channel's "The Kennedys" miniseries in 2011, where she made waves as JFK's wife.
Now, "After Camelot" will portray Katie Holmes' Jackie Kennedy as the lead character and follow Jackie in the years after JFK's assassination, when she became Jackie O.
Katie Holmes is not only starring in the Kennedys project, but she's also a producer on the project, and is set to direct one of the four parts of the miniseries.
Kennedy family not happy about Katie Holmes playing Jackie O.
"The Kennedys was a brilliant execution of storytelling based on the lives of one of the world's best known families," ReelzChannel CEO, Stan E. Hubbard, says. "Katie elegantly portrayed Jackie Kennedy in the first miniseries and now will continue the role as Jackie grows into the Jackie O that the world knows best."
Meanwhile, the National Enquirer reports that the Kennedy family is not happy about Katie Holmes taking on the role of Jackie Kennedy again, as they didn't want her to play JFK's wife in the first project.
"The family is stunned Katie didn't get the message the first time," an insider told the tabloid.
"The Kennedys: After Camelot" is set to air sometime in 2016.
What do you think about Katie Holmes reprising her role as Jackie Kennedy in "The Kennedys: After Camelot?" Tweet us @OMGNewsDaily or leave a comment below.