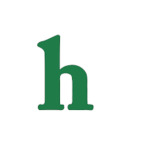 Katharine McPhee has officially filed for divorce from her husband Nick Cokas, and fans really aren't all that surprised that the couple are calling it quits.
Katharine McPhee files for divorce
The divorce filing comes just seven months after McPhee was photographed making out with her former "Smash" director, Michael Morris, a photo which caused a lot of controversy, since both parties were married.
"After six years of marriage, and having been separated for the past year, Katharine McPhee has filed for a dissolution of marriage from Nick Cokas," her rep confirmed in a statement. "The two have an amicable relationship and will remain friends. They ask that people respect their privacy during this time."
What's next for Katharine?
Katharine McPhee's divorce comes after months of being estranged from her husband, Nick Cokas, and now fans are wondering if the "American Idol" alum will continue to pursue a relationship with Michael Morris, if lay low until after the divorce is official.
What do you think about Katharine McPhee's divorce? Tweet us @OMGNewsDaily or leave a comment below.