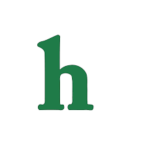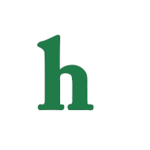 Kate Gosselin and kids new TLC special
Kate Plus 8 will feature the Gosselin family's first return to reality television in two years.
The family of eight children and mother Kate Gosselin will be airing on a new TLC special that will give fans a intimate sneak peek in to the lives of Kate and the kids today.
Kate Plus 8 will feature life with the tough, now single mother of teens and tweens, and how they cope with large family living on a daily basis since the public split of Jon and Kate Gosselin back in 2009.
Kate Plus 8 airs on Wednesday, June 25 on TLC and will feature Kate Gosselin, teens Mady and Cara, long with their eight 10-year-old sextuplet siblings, Alexis,Aaden, Collin, Leah, Hannah, and Joel.
Dealing with teens and tweens as a single mom
The sneak peek teaser clip features the kids looking boldly into the camera stating,
"We're back!
"A lot has changed since you last have been here. It's all still happening with or without cameras. We've all been through a lot, we've learned what's important," Kate says in the sneak peek.
Kate Gosselin reveals,"And I'm getting older, tireder, more worn out. The kids are getting older and smarter…They are giving me a run for my money, daily and hourly and moment by moment," she adds.
Kate shares how she disciplines the children letting them and fans know she is not afraid to send them off to their rooms when they are out of line, taking any electronic goodies from them as punishment
"I got those girls cell phones and iPads so that I could take them away," she says.
As previously reported the Gosselin children's father Jon Gosselin signed off his rights to object to Kate allowing the children back on reality television in lieu of back child support payments.
Jon Gosselin was recently fired from his job as a waiter in Pennsylvania after failing to show up on time, or at all for his scheduled shifts.
It has been reported that Jon is now working at a new career in sales, while Kate prefers life in the spotlight and was recently fired herself from Donald Trump's hit show "Celebrity Apprentice."
Are you looking forward to see what the Gosselin kids have been up to when Kate Plus 8 airs on TLC in June?