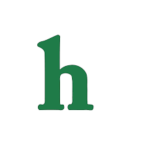 'Dynasty' actress Kate O'Mara dies
Kate O'Mara has died at the age of 74 in a nursing home in southern England following short illness.
Kate O'Mara's death was confirmed by her agent Phil Belfield, who revealed that actress best known for her 1980s role on the drama Dynasty passed away early Sunday morning.
O'Mara began her acting career in the 1960s and became a household name among television fans for her roles as Cassandra "Caress" Morrell, the sister of Alexis Colby played by Joan Collins in the hit soap drama Dynasty.
Actress Kate O'Mara remembered
.
Kate O'Mara is also well known for her appearances on the British series "Dr. Who." also appeared in the original run of British series "Doctor Who."
O'Mara's career credits also include, television appearances included guest roles on Danger Man, Adam Adamant Lives!, The Saint, Z-Cars and The Avengers in the 1960s. In 1970, she appeared in two Hammer Studio horror films; The Vampire Lovers and The Horror of Frankenstein. In 1975, she had a regular role in the BBC drama series The Brothers as Jane Maxwell.
O'Mara's most recent work incudes a 2012 appearance in the stage adaptation of Agatha Christie's "Death on the Nile."
Besides being a talented actress O'Mara was also a published author penning, four books, four books, two fictional novels (When She Was Bad and Good Time Girl and two autobiographical books, Vamp Until Ready and Game Plan: A Woman's Survival Kit.
O'Mara is survived by her sister, actress Belinda Carroll.
Rest In Peace Kate O'Mara.