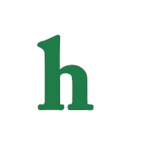 Kate Middleton is reportedly pregnant with her second child. The Duchess of Cambridge, and Prince William's beautiful wife is allegedly expecting another Royal Baby, making Prince George a big brother, Kate's close friend Jessica Hay confirmed to New Day.
Kate Middleton pregnant with baby number two reveals close friend
Hay was the source who confirmed Kate's first pregnancy in November of 2012, just weeks before the palace made it official, so she's a source to be believed by many fans.
"Kate's inner circle are buzzing with the news that she is pregnant," Jessica Hay told the Australian publication. "I've heard it from several different friends of theirs now and they're saying that they think there's going to be an official announcement in weeks," she added.
This news comes just one week before Kate Middleton and Prince William are to celebrate the first birthday of their son, Prince George, on July 22. It seems the Royals are wasting no time building their growing family.
Palace confirmation coming soon?
"Kate's face is fuller like it was when she was first expecting George and she's been changing her hair, which could be to disguise the fullness," Hay said. "She has rosy cheeks, she's letting her greys show again, and whenever she's out in public she goes to great lengths to hold something over her tummy…"
Fans are buzzing with the reported news that William and Kate will be announcing the second pregnancy soon, and are on high alert for palace confirmation and a baby bump sighting.
What do you think about Jessica Hay revealing that Kate Middleton is pregnant again with baby number two? Tweet us @OMGNewsDaily or leave a comment below.