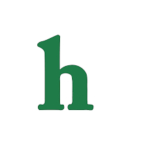 Kate Hudson ghost news is bringing on media headlines this weekend according to reports on Sunday, September 21. Kate Hudson ghost stories are becoming quite the rage this weekend.
Kate Hudson claims she can contact the dead
During a new promotional interview Kate Hudson ghost belief topics came into play with Kate Hudson revealing that she and her mother Goldie Hawn can see, and make contact with dead people.
Hudson stated that she and her mother Goldie Hawn has had first hand experience when it comes to talking with the dead, in fact Hudson stated when she was promoting her new film "Wish I was Here" she came in contact with a female ghost.
The Kate Hudson ghost tale reveals that Kate claims she saw a female ghost with no face "It is not really seeing, it is feeling a spirit."
Hudson reveals she sees dead people
Kate Hudson describes the ghostly encounters as unsettling and creepy, and then gave the interview listeners a bit of advice on how to handle themselves should they ever come across a ghost encounter of their own.
Kate Hudson ghost encounter tips include, first off you should never be afraid, after all the ghost you are seeing is dead. Next Kate advices to tell the ghost the date and let them know that they are dead, and no longer live on this earth.
Kate Hudson,35, ghost news also reveals that Kate is not the only person in her family that possesses this ghost encountering quality, her mother also has the ability to communicate with the dead, so it is a family tradition.
Hudson stated that she knows when here is a ghost in the room and can always tell when there is a fifth energy, and that if everyone else wold pen up their minds they would be amazed at what they would be able to see.
"A fifth energy. I believe in energy. I believe our brains can manifest into visual things.While Kate was confessing, she also reveals hat she has a terrible potty mouth,but it is one o the things she is working on considering she has small children in he house.
Do you believe the Kate Hudson ghost confessions?