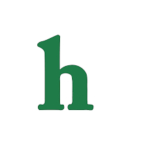 Kate Hudson and fiancé Matt Bellamy are in counseling. The couple, who have been rumored to be on the rocks for months, are trying to make it work with a little professional help.
Kate Hudson counseling: Trying to save relationship with Matt Bellamy
"Kate and Matt spent several weeks apart, and the time away was good for them as they've been trying to figure things out," a source told E! News. "They didn't want to end their relationship, so they took a step back for a while to let things cool off."
Now, Kate Hudson and Matt Bellamy are in counseling for seemingly one last push to make the relationship work.
The pair, who share one son, Bingham, together, have been engaged since 2011, and with no wedding in sight, it may be splitsville for this two if therapy doesn't work.
What does the future hold for Kate Hudson and Matt Bellamy?
"They are slowly spending more time together. They are both open-minded and will see what happens. They aren't rushing to make any decisions right now," the source added.
What do you think of Kate Hudson's counseling session with Matt Bellamy? Will it save the relationship? Tweet us @OMGNewsDaily or leave a comment down below.