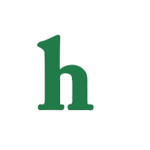 The annual Kate Gosselin yard sale for charity was crashed this week by Kate's ex-husband, Jon Gosselin, as TLC cameras rolled and caught all the drama.
Kate Gosselin yard sale crashed by Jon Gosselin
Jon and Kate plus 8 back together on TV again? It's possible! TLC cameras filmed the awkward reunion as Jon Gosselin crashed Kate Gosselin's yard sale.
The Kate Gosselin yard sale was going to be featured in a TLC special to air in Decemeber and Jon Gosselin's presence was not expected. However, it could be the Jon, who was recently evicted from his home, and is now seemingly homeless wanted to get the encounter on film, knowing that TLC would have to pay him if they wanted to air the footage.
Is Jon that desperate for money, or was this a way for him to see his eight children since he no longer has a home, or seemingly a job to help support them?
Jon Gosselin looking for publicity?
It should be interesting to see if the Kate Gosselin special will air the part about Jon Gosselin crashing the yard sale, or simply decided to skip over it. Either way, Kate was probably fuming upon seeing her ex-husband at the charity event.
Since their divorce, Jon and Kate Gosselin have fallen from the lime light, but have made a few appearances here and there. Kate has appeared on "Dancing With The Stars" and "Celebrity Apprentice," while Jon Gosselin went on the show "Couple's Therapy" with his then girlfriend and has done interviews revealing he was working as a waiter, wanting custody of his children, and basically bashing Kate.
Will the drama ever end for Jon and Kate Gosselin? Only time will tell.
What do you think about Jon Gosselin crashing the Kate Gosselin yard sale? Tweet us @OMGNewsDaily or leave a comment below.