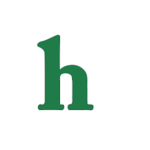 Kate Gosselin's use of the "R-word" in a recently leaked email has many fans outraged by the reality TV mom of eight.
Kate Gosselin taking heat for R-word use
Kate allegedly used the word "retarded" in a derogatory way after her ex-husband Jon Gosselin was contacted by multiple moms on a forum who asked the father of eight to introduce his family on the forum. Jon reportedly forwarded the email to Kate, who replied "These people are retarded."
Kate Gosselin's R-word email was reportedly exposed by author Robert Hoffman, who penned the book "Kate Gosselin: How She Fooled The World."
Book tries to expose Kate Gosselin as the bad guy
The book goes on to reveal shocking "secrets" about Jon and Kate Gosselin's life together, and exists to expose the mother for being a nasty person who fakes her way through many things for the sake of her career and money.
Kate has not commented about the R-word controversy online, but she has retweeted words of support from fans on her Twitter page.
What do you think about Kate Gosselin allegedly using the R-word in an email? Tweet us @OMGNewsDaily or leave a comment below.