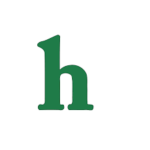 Rob Kardashian is reportedly considering joining "The Biggest Loser" to help him lose the weight that he's gained over recent years.
Rob Kardashian joining 'The Biggest Loser?'
Although Rob has seemingly turned his back on reality TV, "The Biggest Loser" could be just the thing Kardashian needs to help him lose the weight. "Everyone is on board for this to happen except Rob, he still needs convincing. But most people involved in the talks think Kris will get her way and have him join the show," a source dished.
Rob Kardashian's weight gain has deeply affected his life. Rob refuses to go on vacation with his family, is rarely seen in public, or photographed, and even left Italy before Kim Kardashian and Kanye West's wedding due to insecurities he felt about his weight again.
The Kardashians are worried about Rob
Meanwhile, Rob's family is worried, but one sister in particular has been there for him more than the rest.
"Out of all of the Kardashians, Khloe has been the most concerned and supportive of Rob. You would think she would be too preoccupied with French Montana, but she texts Rob inspirational messages all the time and has been reaching out to him nonstop since the whole wedding fiasco," an insider revealed.
It looks like Rob Kardashian can always count on the love and support of big sister Khloe. Hopefully, the rest of the Kardashians will follow suit.
Do you think Rob Kardashian should go on "The Biggest Loser" to help him lose weight? Tweet us @OMGNewsDaily or leave a comment below.