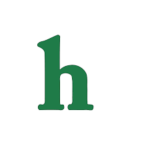 The Kardashian family have always prided themselves on being a close knit group, but it seems with the divorce of Kris and Bruce Jenner, among the other drama going on in the family, the group is falling apart.
Kardashian Drama Tearing Family Apart
According to OK! Magazine, The Kardashian family is at war, and Kris and Bruce Jenner's divorce is at the center of it, making the family chose sides.
"On paper the divorce might seem very simple and straightforward, but behind the scenes Bruce and Kris absolutely despise each other, and the kids are starting to take sides," a family source reveals.
Just to break down how crazy the Kardashian family feud is, a lot of the siblings are at odds with each other, and it's getting ugly.
Kim fighting with Kendall and Brody Jenner
Kim Kardashian is reportedly fighting with her little sister, model, Kendall Jenner, and is mad that she's dropped her last name from her professional modeling cards.
"[Kendall] has banned her sister from attending fashion shows she's walking in! Kim's used to being the hottest Kardashian, so all of the attention that is being Kendall is crippling her with jealousy. She can't stand that her little sister is getting big-name gigs that would have gone to her in the past."
Kim Kardashian is also allegedly on the outs with her step-brother, Brody Jenner, whom she used to be close to. Brody did not show up at Kim's wedding to Kanye, but did attend her ex-boyfriend Reggie Bush's wedding.
"It was a huge slap in Kim's face. Brody knows that Reggie was the love of Kim's life and the snub would hurt her, but he was still angry that she refused to let him bring his girlfriend to her wedding. That was the last straw for them."
Kylie Jenner at odds with Kourtney Kardashian and Kendall Jenner
Kylie Jenner has her own drama going on, as she's allegedly furious at sister Kendall Jenner for abandoning her when she got famous, and is jealous of her modeling career.
Meanwhile, Kylie is also reportedly fighting with big sister, Kourtney Kardashian, who allegedly flipped out about Kylie, 17, dating rapper, and father, Tyga.
"When Kourtney found out she begged Kylie to end the relationship before she ruined her reputation. Kylie snapped at her and told her to mind her own business and concentrate on her own cheating boyfriend. Kourt lost it and called her a home-wrecker."
Khloe doesn't like Kim's huge ego
Khloe Kardashian is also getting in on the family feud, and has been reportedly not speaking to Kim because of how big her ego has gotten since marrying Kanye and having North West.
Meanwhile, Rob Kardashian has been keeping his distance from the Kardashian family for the most part, but he and Khloe still have their strong bond.
Bruce's change has everyone scratching their heads
While all of this is going on, Bruce Jenner has allegedly been caught cross dressing, and fueling rumors that he's transitioning into a woman by wearing sports bras and Spanx, and having his nails painted a shade of pinkish red. Bruce's new change is said to have all of his children wondering what exactly is going on with their dad.
What do you think of all this Kardashian family drama? Tweet us @OMGNewsDaily or leave a comment below.