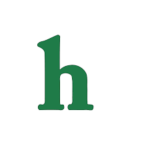 Kanye West's new song "I Won," talks about his relationship with Kim Kardashian, daughter North West, and Kim's sister, Kourtney, Khloe, Kendall and Kylie. It even mentions Kris Jenner!
Kanye West raps about Kim Kardashian and family in new song 'I Won'
In what is being called one of Kanye's most "shallow" songs ever, the rapper says "You the number one trophy wife. So it's only right to live the trophy life."
Later, Wests says, "One day I put an angel in your ultra sound. I want to dip that a—in gold. I made if over NBA, NFL players, so every time I score it's like the Super Bowl."
"Baby, we should hit the south of France, So you could run around without them pants. I put that glacier on your little hand Now that's the only thing without a tan."
"My trophy on that Bound bike, I gave you only pipe. If people don't hate then it won't be right. You could look at Kylie, Kendall, Kourtney and Khloe All your Mama ever made was trophies, right?"
What are your thoughts on Kim Kardashian and family being mentioned in Kanye West's new song? Tweet us @OMGNewsDaily or leave a comment below.