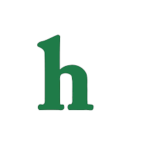 Kanye West is at it again with his rants, this time he has targeted concert goers in wheelchairs asking them to stand up for him.
Kanye West ego boost attempt goes bad during concert
On Friday night Kanye West stopped mid performance during his concert in Sydney, Australia and stated to concert goers that he had no plans to start his next song until everyone in the audience stood up for him.
Kanye West ranted and pointed his finger out into the crowd at two people who were not standing up as he demanded calling out the two people who were wheelchair bound.
Kanye West demands fans stand for him
West shouted, "two people there that don't want to stand up," at that time the crowd began booing.
"This is the longest I've had to wait," he added even more annoyed.
Three minutes into his stand for me rant it dawned on Kanye West that these two individuals could not stand for him, or anyone else.
Kanye West then graciously announced to them that "In a wheelchair is fine."
Wow…This did happen, now we are just wondering what Kim Kardashian and family are feeling about Kanye West's humiliating the handicap?
Isn't it getting to be about time that entertainers remember that they make their living off of their fans and that they are just normal people with a talent that others pay to see for entertainment, they are not above anyone else, no matter how high they believe they rank in the chain of life claims one Twitter user.
What do you think about Kanye West's latest rant for power?