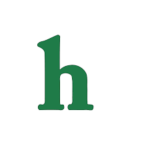 Kanye West was hospitalized in Australia this week after he suffered from a severe migraine headache. The pain was reportedly so bad that the rapper was given an MRI.
Kanye West hospitalized for migraine
According to Us Weekly, Kanye West was in Australia playing basketball when he got the migraine. He was admitted to Epworth Hospital in Richmond, Melbourne on Wednesday, and was considered to have a potentially serious health scare.
Of course rumors begin to fly about West's health and soon a story that Kanye had suffered a seizure began to circulate.
Kim Kardashian and North West join Kanye on tour
However, sources revealed that Kim Kardashian's husband did not suffer a seizure. "Kanye just had a headache and wanted to be extra clear for his show," the source said. "It wasn't seizures or anything like that."
Kanye West was treated at the hospital and later released after recovering quickly. "Yeezus" took the stage later that night for his scheduled concert date.
Kanye is currently in Australia with wife Kim Kardashian and daughter North West, and will finish up the last leg of his Yeezus tour in Sydney later this week on Sept. 15.
What do you think about Kanye West being hospitalized for a migraine? Tweet us @OMGNewsDaily or leave a comment below.