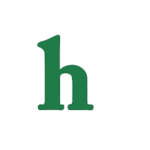 "Big Bang Theory" star Kaley Cuoco is sporting a new tattoo on her upper back near her neck. Fans who spotted the photo immediately wanted to know what it meant, and we've cracked the code.
Kaley Cuoco new tattoo revealed
Kaley's new roman numeral tattoo is the date of her December wedding, which is also a tattoo that her husband, Ryan Sweeting has on his forearm, along with Kaley's name.
Although Kaley Cuoco and Ryan Sweeting met, began dating, got engaged, and then married all within about six months, this couple seems to be going strong.
'The Big Bang Theory' star happier than ever
"The Big Bang Theory" star says it's like she's known the tennis pro her whole life, and is happier than ever to be his wife.
What do you think about Kaley Cuoco's tattoo to commemorate her wedding to Ryan Sweeting? Do you like the new ink? Tweet us @OMGNewsDaily or leave a comment below!