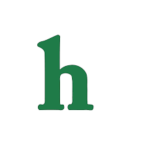 Kaley Cuoco has a pixie cut. "The Big Bang Theory" star, who recently cut her hair into an adorable bob, has gone even shorter with her locks.
Kaley Cuoco pixie cut stuns fans
Fans were surprised to see that Kaley had cut her hair so short, because the actress usually has very long, gorgeous, blonde locks. However, it's summer, and it's the perfect season to try a new hairstyle, and go shorter to help beat the heat.
Will Penny sport the pixie on 'The Big Bang Theory' season 8?
What we're really wondering, is if Kaley Cuoco's pixie cut will make its debut on "The Big Bang Theory" in season 8. Will Penny sport the pixie as well?
Kaley following Hollywood trend?
It seems Kaley has followed a bit of a celebrity trend, as actresses such as Jennifer Lawrence, Pamela Anderson, Anne Hathaway, Miley Cyrus, and Shailene Woodley have all recently been spotted with short hair, and rocked it.
We love Kaley Cuoco's new pixie cut for summer. What do you think? Tweet us @OMGNewsDaily or leave a comment below.