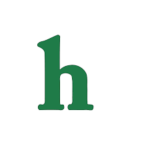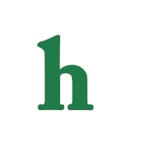 Kaley Cuoco reveals that she never had paparazzi following her until she had a short fling with "Superman" star Henry Cavill.
Kaley Cuoco credits Henry Cavill fling for media frenzy
"The Big Bang Theory" star says she was never followed by photogs until that moment.
"I had no one following me until I met Superman. I've been in this business for 20 years, and my whole life, I could go anywhere, do anything. There had not been one paparazzi photo of me until like several months ago. The recognition was crazy," Kaley Cuoco dished to Cosmo.
Kaley's obsessed with reading online comments
The blonde bombshell also reveals that she is obsessed with reading online comments about herself. "I started reading [the social media comments] and thought, Maybe I need to make more of an effort and not go out in my UGGs and be disgusting. So I started putting on makeup. And they started writing, 'Wow, someone really likes being in front of the camera' and 'Her hair's done now for coffee.' I couldn't do anything right. Why am I reading this stuff? But I'm obsessed. I openly admit to being totally insane about that."
Cuoco dishes on tough break up with co-star
Cuoco, who has always  been considered by fans one of the realest actresses in Hollywood, also opened up about her split with "Big Bang Theory" co-star, Johnny Galecki.
"It took a minute, a bit of awkwardness. By the grace of God, we became best buddies and moved on in such an elegant way. [He's] one of my closest friends. He was in the front row at my wedding, with a huge smile on his face," Cuoco says of her ex-boyfriend of 2 years.
Kaley Cuoco has it all
Kaley, who made it big by starring in "8 Simple Rules" with John Ritter, has quickly become's TV's it girl. Her role as Penny on "Big Bang," has skyrocketed her success, and made her one of the highest paid actresses on television.
It seems Kaley Cuoco has it all, a great job, adoring fans, and a hunky new husband, whom she loves more than anything. Kaley truly has made a "Big Bang."
What are your thoughts on Kaley Cuoco's interview with Cosmo? Tweet us @OMGNewsDaily or leave a comment below.