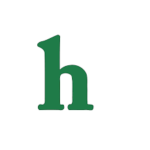 Justin Timberlake and Jessica Biel's relationship may be on the rocks, because she refuses to get pregnant and have his babies. If the couple can't work through their issues fans are afraid they may lead to divorce.
Justin Timberlake and Jessica Biel headed for divorce?
Justin and Jessica have been married for 2 years and they aren't getting any younger. If they want to have children, what's stopping them? According to J.T.'s grandmother, Sadie, Jessica is flat out refusing to get pregnant.
Sadie reveals that Justin Timberlake badly wants children, but that Jessica Biel keeps stalling for unknown reasons. "Justin has wanted to have children all his life. If it were up to him, they'd have a baby tomorrow!" Sadie says.
Why is Jessica Biel refusing to get pregnant with Justin Timberlake's baby?
We think Justin would make an amazing (and adorable) father, but if Jessica doesn't want children that's really something they should have talked about before getting married. Perhaps she thinks it will ruin her body, and chances, at work, although we haven't seen her in anything for quite a while.
If that's the case the couple could always go the route of a surrogate, who would carry their biological child for them, meaning Biel wouldn't have to be pregnant or go through labor. Plenty of Hollywood stars have done it such as Sarah Jessica Parker and Elizabeth Banks.
What do you think about Justin Timberlake's wife Jessica Biel allegedly refusing to get pregnant? Tweet us @OMGNewsDaily or leave a comment below.