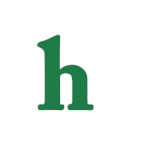 Justin Bieber's dad, Jeremy Bieber, has been accused of being one of the biggest negative influences in the young singer's life, and now his violent past is being revealed.
Justin Bieber's dad accused of breaking a teenage girl's jaw
According to Alicia Waldern, Jeremy Bieber kicked her in the face, breaking her jaw, and leaving her unable to eat solid food when she was a teenager.
Alicia says that Justin's Bieber's father kicked her "Kung Fu style" in her face during an altercation where she slapped him first.
Waldern says she knew of Jeremy Bieber's violent nature, but was shocked when he angrily kicked her 5 foot 3, 100 pound frame.
"I only lived a few blocks from the hospital and I literally sprinted round there. As I ran I felt I had bits of teeth in the back of my throat. I had to spit them out. I tried to close my jaw, but I couldn't. I just kept thinking, 'I'm going to have to have my jaw wired shut,'" Alicia tells In Touch.
Alicia warns Justin not to be like his dad Jeremy Bieber
Alicia says at the time she was afraid to press charges against Justin Bieber's father, who later offered her $1,000 to keep quiet.
Waldern says she wants Justin to know what kind of man his father really is. "He seems to look up to his dad, but he needs to know what he is really like. I used to be a huge fan of Justin, I would always think how nice and polite he was, but his dad is a terrible influence on him. He thinks he can get away with anything he does, but I want him to know he can't."
What do you think about Justin Bieber's father Jeremy's violent past? Tweet us @OMGNewsDaily or leave a comment below.