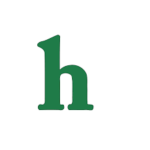 Justin Bieber speaks out about latest legal drama
Justin Bieber has taken to Twitter to defend himself over he recent repots of legal dramas.
As previously reported, Justin Bieber was accused of attempted robbery earlier this week by a woman who claims that the pop star attempted to take her phone from her with force when he thought she had taken pictures of him during some form of dispute.
Justin Bieber took to Twitter sending out his thoughts on these "rumors' as he calls them denying these accusations and discusses defending himself daily from all forms of rumors and media reports.
Bieber thanks fans for sticking by him
Justin released a series of tweets on Wednesday reading,
It is hard to defend myself and my privacy every moment of the day. Then to see rumors. The truth will set u free.
My mom raised me to be kind to others. I get judged, harassed, and I try to take the high road. Sometimes it isn't easy. But we keep trying.
I will continue to be the man my mother raised. I love people and I will try to be kind even when things are not fair. Don't believe rumors.
Thanks for those who stick by me and those that help me grow everyday. I love you.
Off to have fun and smile with friends. I'm human. I feel. I hurt. But I got thick skin too. I can handle it. I love you!
So far, there have been no official charges made by the authorities on this case, but Justin Bieber is use to legal encounters just this year he has been arrested for DUI, charged with assault and accused of vandalism after his infamous egging event.
While it must be hard for celebrities to live their lives 24/7 in the public eye, one might think that when that is your lifestyle someone like Justin Bieber would want to roll as quietly as possible, wouldn't one think?
Do you believe Justin Bieber is innocent of the alleged robbery charges, or is he guilty of losing his cool again?