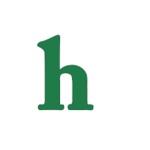 Justin Bieber faces more public backlash
Justin Bieber has turned to God and the Bible when asking for public forgiveness in light of the racist videos that have been released to the public.
Just after a second racist video was released Justin Bieber made a public apology quoting scripture and asking for forgiveness.
Justin Bieber's Instagram apology reads:
"When your sins weigh heavily upon you, come to Me. Confess your wrongdoing, which I know all about before you say a word. Stay in the Light of My Presence, receiving forgiveness, cleansing, and healing."
Media reports reveal that video's of a 14-year-old Justin Bieber signing about the KKK and using the N-word have been causing some major controversy for the 20-year-old pop singer, adding to the long line of negative media attention he has been receiving over the past few years.
Justin Bieber's offenses continue to add up
The video show Justin Bieber singing "One Less Lonely Girl" — but replacing the word "girl" with an offensive racial slur.
"If I kill you, I"ll be part of the KKK, and there will be one less lonely n**ger," sang Bieber as someone laughs off-camera.
What are your thoughts on Justin Bieber's offensive behavior, should 14-year-old Justin be forgiven, or should 20-year-old Justin Bieber pay now for his lack of taste and judgment?