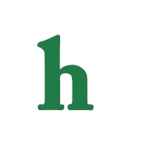 Justin apologizes to Seth Rogen?
Justin Bieber decided it was time he took to Twitter to respond to the remarks.
The remarks  were made by actor Seth Rogen earlier this week, stating that Rogen does not like Justin Bieber at all.
As previously, reported Seth Rogen told Howard Stern during an interview about his first meeting with Bieber, how Justin had requested to meet him, then acted bored.
In fact Rogen downright state that he believes Justin is a 'piece of s**t.'
Justin Bieber responded to the Neighbors star via Twitter posting,
"Seth Rogan (sic) sorry I didn't bow down when I asked 2 meet u was probably a bit shy and didn't want to be over the top but still. love ur movies."
Celebrity Twitter feuds continue
Justin Bieber has been pretty busy these days and has reportedly found a new love in Yovanna Ventura.
Or not, depending on JB's mood since Selena Gomez cut ties with him, and the Jenners following Coachella.
Next on Celebrity Feud…Will Seth Rogen respond to Justin Bieber, or will he just let it go?