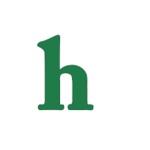 Justin Bieber denied by Hollywood celebs
Justin Bieber was snubbed by Leonardo DiCaprio at a Cannes party when the pop singer attempted to obtain a photo opt with the "Wolf of Wall Street" star.
Justin Bieber reportedly believes he has the right to roll with anyone he pleases, however, he has been denied more than once when trying to wiggle his way into the spotlight of some big named celebs.
Leonardo DiCaprio is not the only star that Justin attempted to mingle with at Cannes recently, he was also reportedly looking for a photo opt with Jennifer Lawrence that was rejected the same weekend.
Sources on hand allegedly told Star Magazine that Bieber attempted to meet Leonardo DiCaprio at the Gotha Nightclub in Cannes, stating,
"Justin was strutting his stuff all over the club, walking around shirtless and scoping out chicks. But when he heard Leo was there, he had his bodyguard muscle a path to where Leo was sitting."
The source also described that Justin kept smiling and trying to edge his way into Leo's VIP area despite being waved off by Leo.
"Leo thinks Justin's a little twit. Leo doesn't want or need photo ops with publicity-hungry, manufactured pop stars. the source added.
Bieber being snubbed by A-Listers everywhere
This was a good call by DiCaprio considering the amount of bad press Justin Bieber has been receiving of late following the "racist" remark video that has been circulating the past couple of weeks.
DiCaprio just may have dodged a speeding Justin Bieber press bullet by graciously snubbing the pop idol.
How embarrassing is it for young Justin Bieber to be adored by millions of young girls but shunned by Hollywood because of this reckless and poor choices?
Do you blame Leonardo DiCaprio for snubbing Justin Bieber?