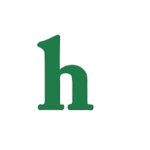 Justin Bieber is reportedly ready to make a full time commitment to his longtime on again, off again girlfriend, Selena Gomez. In fact, The Biebs has been shopping for an engagement ring for Selena!
Justin Bieber planning to propose to Selena Gomez?
"Justin's telling everyone that Selena will be his wife and he's going to propose," an inside source revealed to Life & Style.
Will this finally be the moment that Selena Gomez has been waiting for? Justin Bieber could be looking to propose to his girlfriend during the Christmas holidays and knowing Justin he'll do it up big.
Bieber reportedly went to "Avianne & Co. Jeweler's showroom in NYC on Nov. 12." where he shopped for different engagement rings, and considered the idea of designing a special ring for Selena Gomez.
Meanwhile, haters don't believe that Bieber is ready to fully commit to Gomez as he's been slinking around town with other women including Kendall Jenner and Hailey Baldwin.
Are Selena and Justin ready for marriage?
Justin Bieber and Selena Gomez are still so young, and if they were to get married now their relationship would likely be doomed.
The couple have broken up and gotten back together more times than anyone can keep track of, but we don't have to admit we'd love to see Selena looking gorgeous in a wedding dress, perhaps with Taylor Swift at her side as her maid of honor?
It's fun to think about, but Hollywood News Daily's pop culture expert says it's not happening yet.
"Justin isn't ready for that kind of responsibility. He can't even take care of his dog. He's not ready for a wife. He has a lot of growing up to do before he's ready for marriage."
What do you think about the rumors that Justin Bieber is shopping for an engagement ring for Selena Gomez? Tweet us @OMGNewsDaily or leave a comment below.
[Image Credit: Tumblr]