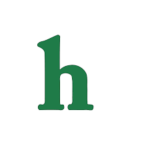 Justin Bieber punched a member of the paparazzi in Paris this week after a night out with "Keeping Up With The Kardarshians" star Kendall Jenner.
Justin Bieber punches paparazzi after night out with Kendall Jenner
According to Us Weekly, Justin Bieber returned back to his hotel in Paris after wining and dining with Kendall Jenner, where the 18-year-old and 20-year-old were spotted sipping champagne, to find a group of paparazzi waiting for him.
Justin Bieber tried to push his way through the crowd of photographers, and obviously became agitated when they refused to give him his space. In one photo, Justin is seen punching a male photographer in the face, which could land The Biebs in some serious trouble, as he's already been busted for fighting with the paparazzi in the past, along with numerous other charges like vandalism and DUI. Could Justin actually go to jail for assault? It isn't likely, but it is likely that this photographer will probably sue Bieber for his behavior.
Will Justin Bieber ever learn?
Meanwhile, Justin Bieber and Selena Gomez have recently gotten back together…again, and the couple were recently spotted in Paris attending the CR Fashion Book Party, where along with Kris Jenner, Kim Kardashian, and Miranda Kerr, whom they stayed away from after Justin's recently scuffle with Kerr's ex-husband, Orlando Bloom.
Will Justin Bieber ever learn to control his temper, or is he doomed for a career and lifetime full of paparazzi mishaps?
What do you think about Justin Bieber punching a photog in Paris? Tweet us @OMGNewsDaily or leave a comment below.