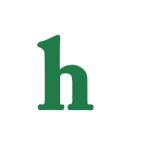 Justin Bieber's mom, Pattie Mallette, reportedly has a secret home which has landed her in some legal trouble.
Justin Bieber mom secret home
While Bieber is usually the one fighting the law, Mallette reportedly has a secret home in L.A., which fans did not know about.
Justin Bieber's mom is said to rent the home, but landed in legal trouble when she decided to take it upon herself to have some renovations done. The only problem is she didn't ask the landlord.
Pattie Mallette in her own legal trouble
Pattie has been paying $8,000 a month for the home since 2012, and when Malette had work done on the home, she allegedly didn't pay the contractors, which lead to a lean against thehome that she doesn't own.
Now, the landlord is rightfully furious about Justin Bieber's mom doing renovations on the secrethome, and not paying for them.
Thankfully, Pattie did the responsible thing and settle with the company for about a $1,000 less than the original bill. (Why couldn't she pay then entire bill?)
There seems to be something suspicious about this, but in the grand scheme of Bieber scandals, this is minor.
What are your thoughts on Justin Bieber's mom's secret home renovations? Tweet us@OMGNewsDaily or leave a comment below.