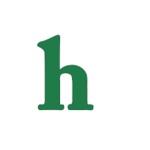 Justin Bieber is making celebrity news headlines once again and could be in big trouble.
Bieber back in trouble with the law
Justin Bieber is currently under investigation for attempted robbery, and lunging violently at a fan Monday night at Dave & Busters during a date with Selena Gomez.
Justin Bieber and Selena Gomez were reportedly enjoying a cute couples night out at the arcade when a fan at the arcade attempted to snap a couple of pictures on his cell phone sending Bieber into a fit of rage.
Justin Bieber attempts to attack fan… again
Justin then lunged at the fan attempting to take the cell phone with Biebs security holding him back before ever making contact.
The police were called to the scene to check out the commotion, oddly enough Justin Bieber and Selena Gomez had already fled the scene.
Investigating officers tell TMZ that the fan is wanting to press charges against Justin Bieber and that Justin is under investigation and could be charged possibly with attempted battery,attempted theft, and attempted robbery.
Now here is the bad news for Bieber since he is a habitual troublemaker and is currently already on probation for the egging case, this cold be determined as a probation violation by a judge and Justin Bieber could be arrested and hauled off to jail.
Maybe Justin could benefit from a little anger management counseling, he needs something because his life and crime files are getting way put of control.
What do you think will happen to Justin Bieber, will he go to jail, get another wrist slap, or write a big fat check in hopes of making it all go away?