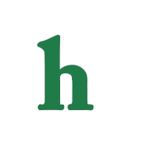 Justin Bieber finally responds to Drake Bell Twitter bashings
Justin Bieber and Drake Bell are not the best of buds and it is not a secret that Bell believes Justin is completely over rated.
Since Drake Bell has repeatedly called out Justin Bieber publicly on the social networks, it appears that Justin felt the time was right to take a swipe at the former Drake and Josh star himself.
Bieber's response to Drake Bell's numerous Twitter attacks resulted in a personal appearance by the Bieb's himself…At Bell's new album release party!
Justin rolled up to Mixology at the Grove in LA on Thursday night, just as Bell was celebrating his new album release. Bieber pulled up to the event in a van, rolled down his window and sent the fans into a Bieber frenzy.
The Twitter retaliation did not stop there, Just also posted the video of all of Drake Bell's fans rushing HIS van in a screaming frenzy…he also did not even bother to reference Drake Bell at all.
The video was simply captioned, "So nice seeing my fans at the grove tonight."
Justin Bieber hits back at Drake Bell
Next he posted a picture on Instagram that shows Bell looking down at Bieber's van mobbed by fans with the caption: "Why is @justinbieber sprinter van getting more attention than my album release party."
But, after a while Justin eventually took the photo down, just after it was up long enough to send Bell a message.
How long do you think it will be before Drake Bell goes on another social media rant about Justin Bieber?
Drake it appears as if the next move is yours in the battle of the boy idols.
Are you team Bieber, or team Bell?