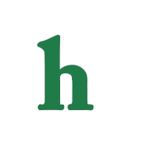 Justin Bieber has been fined over $11K for skipping his deposition with lawyers to party in Miami, where he was arrested for DUI earlier this year.
Justin Bieber ordered to pay $11K for skipping deposition
Bieber was supposed to attend a deposition in January, but decided to blow it off to party with friends. Now, a judge has ordered The Biebs to pay up for his irresponsible ways.
While most people would cringe at the thought of forking over $11K, it's not much for Justin Bieber, who makes millions every year.
However, instead of skipping the deposition and having to pay thousands of dollars in fines, we would have much rather have seen that money go to a good cause, like a charity.
Bieber's lawyer speaks out
"We agreed to pay a reasonable fee for his [the other lawyer] time because Justin didn't appear at the deposition. Justin was otherwise detained at the time," Bieber's lawyer revealed.
Will Justin's legal woes ever end?  It seems like it's been one thing after another for the singer for months now. Will Bieber finally settle down now that he's decided to move out of L.A. and back to Atlanta?
What do you think about Justin Bieber's fines? Tweet us @OMGNewsDaily or leave a comment below.