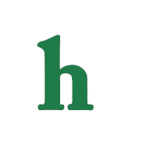 Justin Bieber is a blond! The "As Long As You Love Me" singer drastically changed his hairstyle and dyed his brunette mane platinum blond, which sent his hardcore fans into a frenzy.
Justin Bieber dyes his hair blond!
Hollywood Life reports that while Justin Bieber haters may be giving the heartthrob all sorts of criticism online that the singer's loyal fans, also known as "Beliebers" have stood by him, and actually love Justin's new blond hair.
In fact, the hashtag #WeLoveYourNewHairJustin began to trend on Twitter as Justin Bieber supports tweeted about their love of their idol's new look.
However, many fans are wondering why Justin decided to change his hair so drastically, and rumors began flying that he needed a change after feeling heartbroken over his relationship with longtime on again, off again girlfriend Selena Gomez.
Fans love Justin's new look
"Justin said he needed to 'shake things up' in his life," one source revealed, adding that Bieber thought it would be a fun way to find out if blonds really do have more fun, and when he saw his new hairstyle for the first time he thought it looked "really cool and dope."
Well, if a new blond hairstyle will make Justin Bieber happy then who cares? However, if there are bigger issues behind the big change then perhaps Justin should try talking to someone about his feelings. It can't be easy being so famous at such a young age and playing out your romance in front of the world, right?
What do you think about Justin Bieber's new blond hair style? Do you like it? Tweet us @OMGNewsDaily or leave  a comment below.