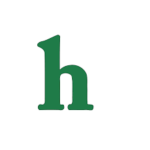 Justin Bieber car crash is making media headlines this afternoon when the twenty-year-old pop singer was involved in a car crash in Los Angles.
Bieber involved in car crash after being chased by photographers
The Justin Bieber car crash took place on Tuesday afternoon around 2 p.m. with reports stating that the Escalade transporting the pop idol was being aggressively chased down by paparazzi.
Media reports reveal that Justin Bieber's vehicle was avoiding photographers when a BMW pulled out of a parking garage and crashed into the auto carrying Justin.
The TMZ new site was on the scene and first reported on the Justin Bieber car crash stating that Justin immediately got out of the Esacalade and jumped into another car that whisked him quickly away from the car crash site.
There were no reports of injuries thankfully it looks as if young Justin Bieber skated away once again unscathed.
 Justin Bieber luckily walks away from car crash unharmed
As previously reported Justin Bieber and Selena Gomez were spotted together earlier this week holding hand while on their way to a Bible study class.
Could be that these two wild celebrity popsters are trying to appease the Karma gods these days, and looking to redeem their wild ways.
This near miss could be Karma coming back around this week for Justin Bieber's attempt to change his wild ways, or just coincidence.
Good to hear that no one was injured in the Justin Bieber car crash today.