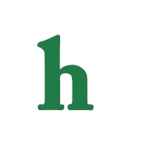 Justin Bieber was booed during the Juno Fan Choice Awards this past Sunday.
Justin Bieber did win the award but when his name was called at the Winnipeg's MTS Center the ratio from cheers and applause were audibly equal for the 20-year-old pop star.
Bieber was not in attendance to personally accept his award or to hear the responses from the, crowd, but the Canadian women's Olympic curling team faced the crowd accepting the awkward award on his behalf.
Justin Bieber did however have someone there in his corner who attempted to have Bieb's back.
Serena Ryder, who won the award for Songwriter of the Year, spoke of Justin Bieber during her acceptance speech saying,
"I really think that Justin Bieber is an amazing musician, and he deserved every bit of that award because he's been working his ass off his entire life and we need to support how awesome he is."
Justin Bieber's popularity has been taking a bit of a beating lately due to his bad boy behavior, arrests, drug use, and his up and down relationship with pop star Selena Gomez.
As previously reported rumors are circulating about Justin and Selena stating that the young lovers are engaged and planning to marry, despite Gomez's family disapproval.
What do you think about Justin Bieber getting booed at the Juno Awards, does he deserve it?