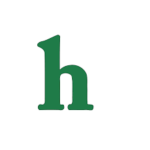 Justin Bieber arrested again this time in his own country following an ATV accident involving a mini van driven by paparazzi.
The law hauls Justin Bieber off following ATV accident
Justin just can not seem to avoid trouble, it appears to follow him where ever he goes, even home. Justin Bieber arrested in Canada could pose a serious issue for the young pop singer considering his lengthy past record.
Justin was arrested over the weekend after he crashed his ATV into a mini van that was full of paparazzi taking photos of Bieber. He is now facing charges of dangerous driving and …Surprise, assault.
It seems every week Biebs has a new issue with the law, on August 26th as previously reported, Justin went under investigation for attempted robbery, and lunging violently at a fan Monday night at Dave & Busters during a date with Selena Gomez.
Can Justin Bieber go a week without a run in with the law?
Canadian authorities hauled Bieber into custody in Perth County, Ontario with reports revealing that after the collision there was an altercation between Justin and the paps.
Justin Bieber was photographed on Friday riding the ATV with girlfriend Selena Gomez near his father's home.
Justin was released from jail and will have to appear in court on September 29, but not before facing the judge on September 8th in a Toronto court related to a charge of assaulting a limo driver back in December.
Bieber is currently serving a two-year probation following the egging case last year n Los Angeles.
The attorney on the Justin Bieber arrest case says Justin and Selena are fully cooperating with the police investigation.
What is next for Bieber could an Orange jumpsuit be in his future?