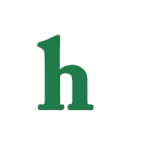 Justin Bieber and Selena Gomez are Hollywood's hardest couple to keep up with. The pair break up and get back together too many times to count, and this week, it seems, the pair fans refer to as "Jelena" may have split yet again.
Justin Bieber and Selena Gomez split again?
After Justin Bieber and Selena Gomez spent a romantic beach vacation together, they couple jetted off to Paris during fashion week, where all was good until a span of a few nights may have prompted a break up.
According to Hollywood Life, Selena has unfollowed Justin and Instagram, meaning that after the couple hit up a party were Justin Bieber's rumored ex hook-up, Miranda Kerr, and had an awkward encounter, paired with the fact that Justin took Kendall Jenner out on the town just before getting into a fight with the paparazzi and punch a photographer, they may have broken up again.
Selena unfollows Justin on Instagram
"We have to learn the hard way sometimes," Selena Gomez tweeted after all the incidents went down. However, many fans are tired of Selena's cryptic tweets, and how she seemingly tries to get Justin out of her life, only to let him right back in again.
It seems that Justin Bieber and Selena Gomez may be a toxic couple, and until they can either work out all their issues like adults, which we don't see happening until Justin can get his sometimes erratic behavior in check, or finally break up for good, they'll be doomed to stay running on their hamster wheel, and repeat the same mistakes over and over again.
Sounds exhausting, right? We can't image how Selena Gomez and Justin Bieber must feel about their on again, off again relationship. We just hope these two young stars don't ruin their lives, or careers, over their troubled romance.
What do you think about Justin Bieber and Selena Gomez seemingly breaking up again? Are you tired of them yet? Tweet us @OMGNewsDaily or leave a comment below.