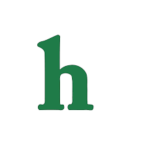 Justin Bieber and Selena Gomez just can't stay away from each other. The couple, who have broken up and gotten back together too many times to count, are together again.
Justin Bieber and Selena Gomez back together again?
Recently, after rumors that Selena had moved on from Justin, and started over fresh, Bieber posted a photo of the couple together with the caption, "Our love is unconditional."
The post followed reports that Selena Gomez met up with Justin Bieber in Canada over the weekend for Jeremy Bieber's birthday party. Many fans have grown tired of Justin and Selena's rocky roller coaster of a relationship, both on social media and in the tabloids.
Justin and Selena's relationship is getting old
It seems Justin Bieber and Selena Gomez's volatile relationship is far from over, and who knows how long their dramatic romance will continue?
Hopefully, the two can work on their issues, because they have become one of the most controversial couples in Hollywood.
What do you think about Justin Bieber and Selena Gomez seemingly being back together? Tweet us @OMGNewsDaily or leave a comment below.