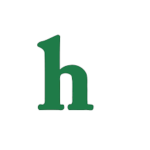 JB and Kylie Jenner new celeb couple?
Justin Bieber and Kylie Jenner were spotted out on the town again together during a dinner date in Los Angeles.
The celebrity A-listers were reportedly seen getting very cozy together at the Rainbow on Tuesday night.
When making their exit from the restaurant, Kylie Jenner was spotted hiding her face while Justin Bieber mugged it up for the paps.
Jenner who just returned from France after her sister "Keeping Up with the Kardashians" star Kim's weeding to rapper Kanye West later shared a selfie of herself and the pop star together.
Is Justin Bieber finally over Selena Gomez?
As previously reported, Justin Bieber is making the rounds these days across the globe, being spotted with one model/celebrity after the next.
Bieber's ex- Selena Gomez can't be to happy about Justin publicly promoting his womanizing ways these days, especially with her former friend Kylie Jenner.
Selena Gomez recently revealed she was fed up with ex-JB.
This time Selena Gomez is annoyed with Justin Bieber over the hook-up photos of Justin and Adrianna Lima that have surfaced on Instagram from the Cannes Film Festival.Justin Bieber is always on the move, showing up any and everywhere with a new female companion, many models.
Justin Bieber however is probably glad when it comes to media headlines that One Direction's leaked drug video is taking precedence over his legal issues and Playboy ways…For now.
What do you think about Justin Bieber and Kylie Jenner, is there anything thing romantic there, or are they just good friends?