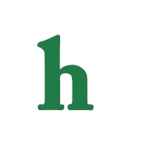 Bieber back in trouble?
Justin Bieber has been accused of attempted robbery and is now under investigation once again by the LAPD.
A San Fernando Valley woman claims that Monday night while at a miniature golf course/batting cage facility called the Sherman Oaks Castle Park.
The woman claims she spotted Justin Bieber and his crew playing mini golf and hitting the batting cages when she witnessed Justin and crew get into an altercation when Justin noticed her reaching for her cell phone.
Justin Bieber becoming increasingly paranoid?
Next she claims Justin Bieber charged at her demanding to see her phone to erase any photos she may taken when she told him no.
So Justin grabbed her purse and snagged her phone.It does not end there for this latest Justin Bieber tale.
The woman claims after JB grabbed her phone the two of them began tussling about while she was trying to retrieve her hone. She claims he ripped it from her hands, but could not get her phone opened up because it was locked.
Next, according to the woman Justin handed her back her phone and demanded that she open it so he could view her pictures.
She opened her phone showing Bieber that she had not taken any photos telling Justin Bieber, that she and her teenaged daughter had just wanted to say hello, when JB screamed at her,
"You're humiliating yourself in front of your daughter. Why don't you just get out of here."
Her young daughter started crying she claims, and Justin Bieber went on to find his next victim to scream at.
The celebrity news site TMZ has obtained a photo of Justin with the park security, who was reportedly trying to defuse the situation.
The woman filed a complaint against Bieber early Tuesday morning, with LAPD looking into the situation.
If this woman's story holds water it looks as f Justin Bieber may be writing another cover up check, or making an appearance before the judge soon.