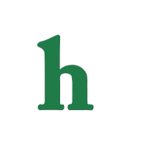 Roberts speaks out on sister Motes death
Julia Roberts sister Nancy Motes is remembered by her famous sister as she breaks her silence for the first time since Motes' suicide saying 'It's heartbreaking.'
For the first time since Nancy Motes' suicide half sister Julia Roberts has spoken out about the tragic family event in an interview that was conducted with the Wall Street Journal on March 1.
Roberts, 46, stated,
"It's heartbreaking,"
Roberts sadly suggested that since Motes' apparent drug overdose/suicide last February at the age of 37, the "Pretty Woman" star has been having a hard time processing the entire situation, much less speaking publicly about the family's personal struggles.
"It's only been 20 days," Roberts stated at the time of the interview.
"There aren't words to explain what any of us have been through in these last 20 days … It's hour by hour some days, but you just keep looking ahead."
Nancy Motes was very public on the social media Twitter that she and half-sister Julia Roberts experienced a tumultuous relationship throughout their lives, stating that Julia Roberts had bullied her for years about her weight issues.
"Do you want to be a fan of someone so cruel," Motes wrote on her Twitter page Jan. 19, referring to Roberts.
"She's not even that good of an actress."
"Just so you all know 'America's Sweetheart' is a B—h!!" she added, also saying that her family had "abandoned" her.
Julia Roberts silence on sister's death
Roberts' however remained silent during her half-sister's social media attacks, and has still chosen not to respond directly to questions considering the time around Nancy Motes' death, and their rocky sibling relationship.
"You don't want anything bad to happen to anyone, but there are so many tragic, painful, inexplicable things in the world," Roberts told the magazine.
"But [as with] any situation of challenge and despair, we must find a way, as a family … It's so hard to formulate a sentence about it outside the weepy huddle of my family."
Julia Roberts most recent film work includes 2013, August: Osage County.
Her performance in it earned her nominations for the Golden Globe Award, Screen Actors Guild Award, Critics' Choice Award and Academy Award for Best Supporting Actress, amongst other accolades.