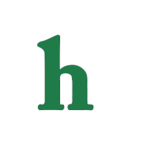 Julia Roberts, Emma Stone, and Matthew McConaughey were among the group of celebrities who took to Twitter to read terrible things about themselves on Jimmy Kimmel's hilarious segment "Mean Tweets."
Celebrities read mean tweets about themselves on Jimmy Kimmel
In the seventh installment of the fan favorite skit, the stars take the power away from the online haters by reading horrible tweets about themselves, and well laughing about them in return, because let's face it…they're funny.
"Mean Tweets 7" is hilarious
Julia Roberts laughed about her huge mouth, Gary Oldman chuckled over his terrible accents, Ashton Kutcher was told to get hit by a bus, Matthew McConaughey pondered over a new insult he'd never heard before, and Emma Stone was told she smelled like cat piss.
To say that Jimmy Kimmel's "Mean Tweets" is funny is an understatement, and it should make tweeters leery of insulting big name stars online, because who knows when your tweet will end up being read on Kimmel?
What did you think of Jimmy Kimmel's "Mean Tweets 7?" Tweet us @OMGNewsDaily or leave a comment below.