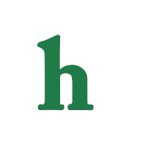 Judy Judy goes primetime in May
Judge Judy is scheduled to be headlining a primetime special this spring on CBS.
The Network announced on Wednesday that daytime television's favorite judge will be doing a one-hour long prime time special that will be airing on May 20 at 8 p.m.
The one night only primetime special will focus on how Judge Judy views her responsibilities and her thoughts on how Family Court judge became a household name, and one of the most popular television shows of all times.
Judge Judy's special prime time hour will also feature a few some new cases and what has become known world wide as Judge Judy "Judyisms" of her special one liner slams that make those coming before her tremble, and those watching at home cheer.
Judge Judy,71, is listed as the top daytime courtroom program since its debut in 1996. The courtroom show now airs in more than 125 countries world wide being viewed by 10 million people each episode.
Millions of Judge Judy fans tune in daily to watch the no-nonsense Judge lay down the law
Sheinlin recently signed a new contract that states her show will air through 2017, which will give Judy 21-years as the reigning top TV judge, with no plans to slow down soon, Judy stated,
"I don't mind getting my hands dirty, and I don't mind getting to the truth of a situation and saying, 'You're right, you're wrong, next case,' " Judge Judy said. "If I wasn't right most of the time, we wouldn't be having this conversation today," Ms. Sheindlin told AP in an interview last year.
Judge Judy Sheindlin reportedly earns a $45 million a year, would you want to slow down at that rate and when you were having as much fun as Judge Judy?