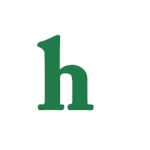 TV Judge Joe Brown arrested for contempt
Judge Joe Brown was arrested earlier today and in held in contempt of court following a courtroom meltdown in Memphis.
Judge Joe Brown was not the judge today but in front of one in juvenile court on behalf of a child support case, when he lost his cool over a number of delays during the hearing.during the hearing.
The former television judge lost it and became verbally abusive to the court staff, and despite multiple warning to simmer down, continued on his abusive rant.
Judge Joe Brown was so out of line he had to be physically removed from the courtroom today, and was ordered to spend five days in jail for contempt.
Brown, 66, is being held in contempt of court in Shelby County Tennessee according to ABC News.
Former TV celeb court judge lands in jail
.
Chip Washington, the Shelby County Sheriff's spokesperson stated,
"Right now, he's being processed at our facility.That's about it for right now."
"He all but had that courtroom in a riot," Juvenile Court Chief Magistrate Dan Michael told the newspaper of Judge Brown's outburst.
Brown is a former Shelby County, Tenn., Criminal Court judge, and is best known for his reality TV show run that aired from 1998 to 2013.
Judge Joe Brown, is currently running for Shelby County District Attorney, and is reported to have arrived today at the courthouse and shaking hands and asking people for votes before his arrest.
Chief Magistrate Judge Dan Michael, said Joe Brown appeared to have been representing a client who was accused of not paying child support.
What do you think about Judge Joe Brown being arrested?