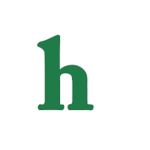 Judd Nelson's proof of life photo has fans breathing a sigh of relief this week after reports hit the internet that "The Breakfast Club" star had died.
Judd Nelson proof of life photo debunks hoax
The Judd Nelson death hoax was just the latest in the online celebrity killing game, as many death hoaxes appear online each year.
This time it was Nelson's turn, but he quickly debunked the rumors. Judd Nelson's proof of life photo consisted of him holding the latest edition of the L.A. Times newspaper, proving to fans that he was, in fact, still alive despite the mean reports.
Judd Nelson is best known for being a member of "The Brat Pack," a group of hot young actors and actress in the 1980's which included Molly Ringwald, Demi Moore, Rob Lowe, Ally Sheady, Anthony Michael Hall, and Emillo Estevez who starred in films such as "The Breakfast Club," "St. Elmo's Fire," "Pretty in Pink," "16 Candles" and more.
Judd Nelson death hoax is so wrong
Judd Nelson's death hoax had reported that the actor was found dead in his condo in L.A., but Nelson's agent quickly debunked rumors, and revealed that Judd doesn't even live where the report had said.
"Reports of Judd Nelson's death are not accurate please see attached photo," the agent revealed posting the photo of Judd Nelson's proof of life.
What do you think about the latest celebrity death hoax and Judd Nelson's proof of life photo? Tweet us @OMGNewsDaily or leave a comment below.